Allegheny Shotokan "Viola Karate"
🥋The Viola Karate School (Allegheny Shotokan) was established in 1969 by Bill Viola Sr., recognized as the co-creator of MMA (mixed martial arts) in America. The 空手 school has a rich tradition serving the Pittsburgh region and Western Pennsylvania for nearly 50 years. The family owned business has is the oldest and most established karate and martial arts school in the North Huntingdon (Irwin, PA). The Viola Family is internationally renowned, with teaching experience you can trust training and working with Olympic-level competitors and professional athletes from the NFL and MLB.  The dojo features the award-winning Sensei Says ® Life Skills curriculum. "Home of National, International, and World Champions."  We have been ranked #1 Top Karate School in Pittsburgh for decades. The dojo is dedicated to teaching budo "martial way" by building character, respect, and focus. Call or Text Viola Karate:  724-640-2111 to speak with Sensei Bill Jr.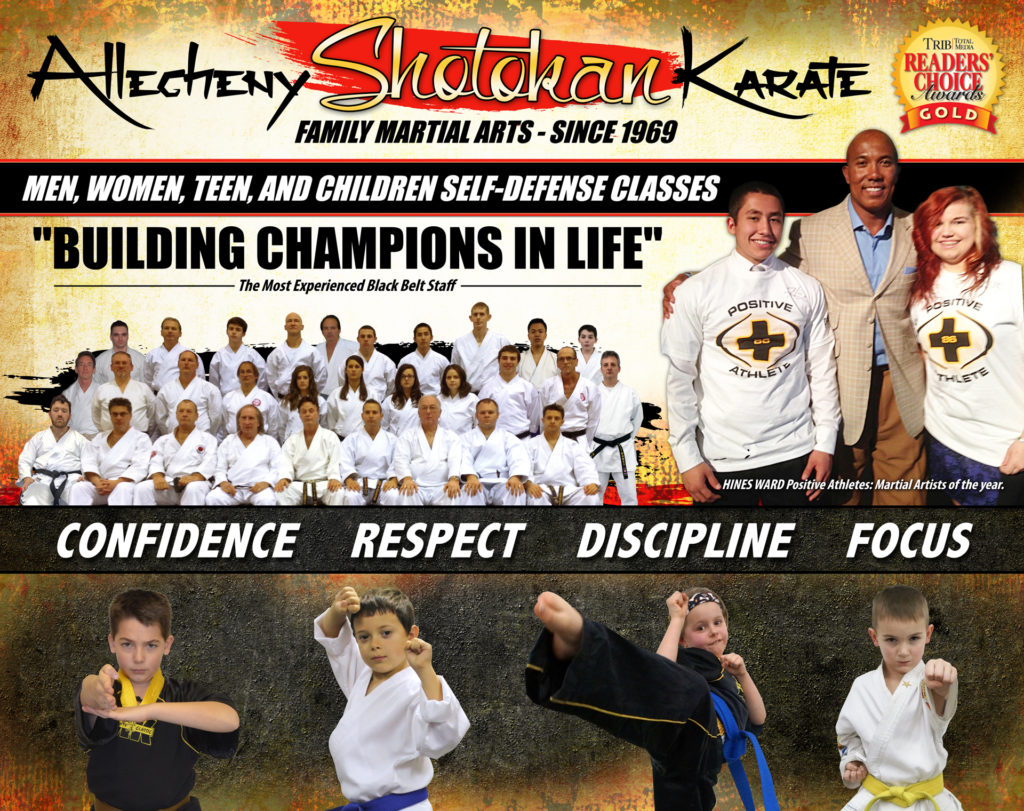 -Allegheny Shotokan Karate 🥋 and the Viola family are martial wayists who have served the Pittsburgh region for over 50 years.  Allegheny Shotokan is the the most experienced school in the area teaching martial arts in the Pittsbugh region of North Huntingdon & Irwin area since 1969.  Allegheny Shotokan karate is experience you can trust! Viola karate is home of the award winning Norwin Ninjas children's program and World Champion Team Kumite competition team. Viola Karate implements the award-winning  Sensei Says ® Life Skills curriculum.  
Allegheny Shotokan has produced hundreds of regional, national, and international champions including titles from; Amateur Athletic Union (AAU), United States of America Karate Federation (USAKF), United States of American National Karate Federation (USANKF), National Black Belt League (NBL), Sport Karate International (SKI) North American Sport Karate Association (NASKA), and Police Athletic League (PAL) Pennsylvania Karate Rating Association (PKRA). Contact Allegheny Shotokan or Norwin Ninjas for a free lesson at no obligation.  
Viola Karate Dojo 🥋

Home to Norwin Ninjas (Sister program) & Team Kumite (All-Star Travel)
GDC Plaza (underneath)
12591 Rt. 30
North Huntingdon, PA 15642