September 23rd 2019 was named "Sensei Viola Day" in Pittsburgh 🥋.
County Executive Rich Fitzgerald enacted the day in honor of the dojo's 50-year anniversary. Congrats. Read more at Kumite Classic.
Pittsburgh Post Gazette Article
Pittsburgh Tribune Review Article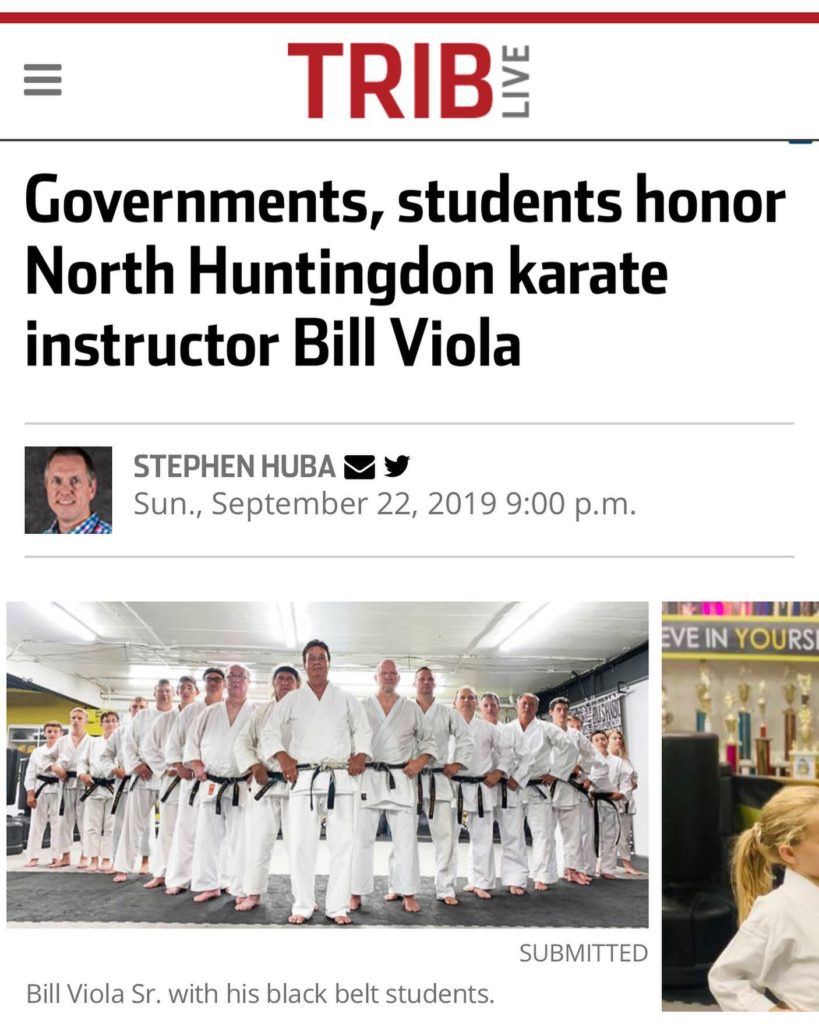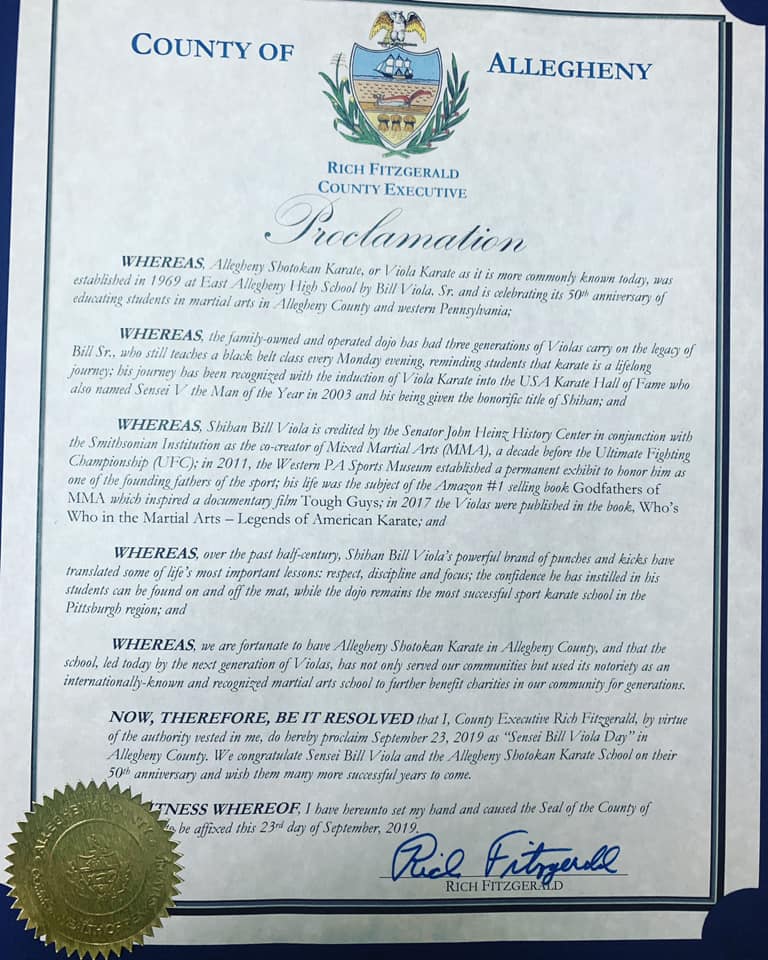 Read more about Sensei Viola Day.
NOW, THEREFORE, BE IT RESOLVED that I, County Executive Rich Fitzgerald, by virtue of the authority vested in me, do hereby proclaim September 23, 2019 as "Sensei Bill Viola Day" in Allegheny County. We congratulate Sensei Bill Viola and the Allegheny Shotokan Karate School on their 50th anniversary and wish them many more successful years to come.
IN WITNESS WHEREOF, I have hereunto set my hand and caused the Seal of the County of Allegheny to be affixed this 23rd day of September, 2019.