Ali Viola has made a successful crossover from Sport karate into D-1 Athletics as the Goal Keeper for the Youngstown State University Girls Soccer Team.  As an NBL World Karate Champion she has made a name for herself as one of the toughest and dominant continuous sparring competitors in the country.  That tenacity helped her to earn a major college sports honor this week.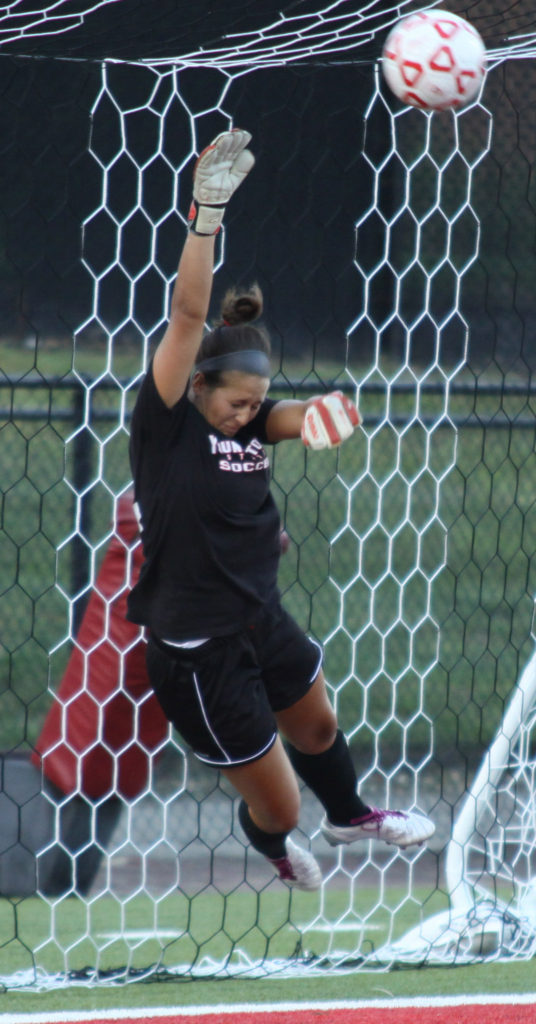 The 2010 Norwin High School Graduate was named NCAA's Horizon League Defensive Player of the Week for her stellar performance at Goal Keeper for Youngstown State girl's soccer team. The accomplishment marks only the fourth time YSU has been honored since joining the league 2001. At 4-0-0, the Youngstown State Lady Penguins are off to the best start in casino online the program"s history. Viola did not allow a goal in 180 minutes of play, collecting her second and third shutouts of the year. Against Buffalo, Viola was instrumental in the Penguin win, making nine saves in the game, the second-highest single-game total in the Horizon League this year. With twackwear back-to-back shutouts last week, the junior goalkeeper has moved into third on the YSU career shutouts. She also is tied for second on the single-season chart with three, and hopes to break that record this year. In 2011 Viola turned in the best single-season goals-against average in school history, collecting 60 saves while posting a 1.34 GAA and a save percentage of .779 last season. As a scholar athlete, Viola has maintained a 4.0 GPA throughout her college career, with plans to attend Law School.
Although her soccer schedule has kept her away from most of the major sport karate events in 2012, she was able to attend the 2012 Can-Am Survivor tournament in Jessup Georgia. She proved she hasn"t missed a beat, winning 1st place in both Woman"s Continuous and Woman"s point fighting at the National event. Ali is a kumite classic champion and  a member of the Pittsburgh based Team Kumite and The Allegheny Shotokan Karate Club.
The Penguins will host Niagara on Sunday, Sept. 9. The Horizon League Network will have live coverage of the match, beginning at 4 p.m. ET
For more information visit www.alleghenyshotokan.com or www.kumiteclassic.com