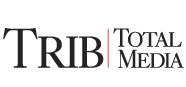 Leader Wins World Title

Only a handful of Western Pennsylvania athletes have claimed a sport karate world title.

Norwin junior Dominic Leader not only claimed his first world title, but he did so with an undefeated record.

Leader won every match at every competition for the 2010 season, cumulating with a sweep of his division at the 2010 World Games in Sacramento, Calif., over the winter break.

The games are the equivalent to the Super Bowl for martial arts, with more than 2,000 world-class athletes from across North America, South America, Africa, Asia and Europe battling for world titles.

Leader has excelled over the past few seasons in a competitive division, but 2010 was the year he made history. The 165-pound weight class continuous sparring championship is a modified version of kickboxing that requires an extreme amount of endurance and physical toughness.

Leader defeated contenders from Canada, Mexico and U.S. leading up to his World Games bouts. In the semifinals, he faced the highly favored Juan Pablo Santiago of Guatemala, the reigning world champion.

In 2009, Leader lost to Santiago in the finals. Four inches taller and visibly stronger, Leader overwhelmed his rival and unleashed an offensive attack to win by a unanimous decision and advance to the double-elimination finals.

During the finals, he faced Curtis Fresh of El Paso, Texas. After four rounds, Leader was named world champion and brought home Pittsburgh"s only world title in 2010.

"I couldn"t have done it without my training partner and older brother, Billy," the champion said.

Billy Leader also earned a spot in the World Games finals, only to be hampered by injuries that have plagued him throughout the season. He was not medically cleared to finish the final fight and was awarded second place in the 143-pound weight class.

The Leader brothers are coached by Bill Viola, head instructor at Allegheny Shotokan Karate and Norwin Ninjas in North Huntingdon.

Dominic Leader joins an exclusive list of NBL Karate World Champions from Pittsburgh that includes Ali Viola, Jose Rivera and Terrence Tubio.

All of the former champions are teammates of Leader, making Team Kumite the only NBL World Champions in the region"s history.