Allegheny "Viola" Shotokan Karate, established in 1969, is a Martial Arts School based in Western Pennsylvania. The club was founded by Sensei William Viola. The name "Allegheny" represented the school's first location in Allegheny County (East Allegheny High School). "Shotokan," is the base style of Japanese Karate taught. Over the past 40 years the school has held classes in the suburbs of Pittsburgh including Turtle Creek, North Versailles, Paintertown, White Oak, Irwin, North Irwin and currently residing in North Huntingdon, Pennsylvania.
The school is based on the traditional principles of the Shotokan Karate. Later the school became affiliated with the United States Karate Association and USA Karate Federation.
In 1969 Bill Viola began instructing Keith Bertoluzzi, his first student at East Allegheny High School. Bertoluzzi was the Master of Ceremonies at the Holiday House, Monroeville, PA. Bertoluzzi used his musical influence to invite several celebrities to attend karate classes including;
During the 1970s and 1980s the club was a dominant force at martial arts competitions, successful in both karate and kick boxing championships. The school is credited with sponsoring numerous championships including the Laurel State Karate Championships founded in the 1970s.
In 1980, members of the dojo entered mixed martial arts style fights know as Tough Guy competitions.  Shihan Viola is recognized as co-creator of the sport of mixed martial arts.  read more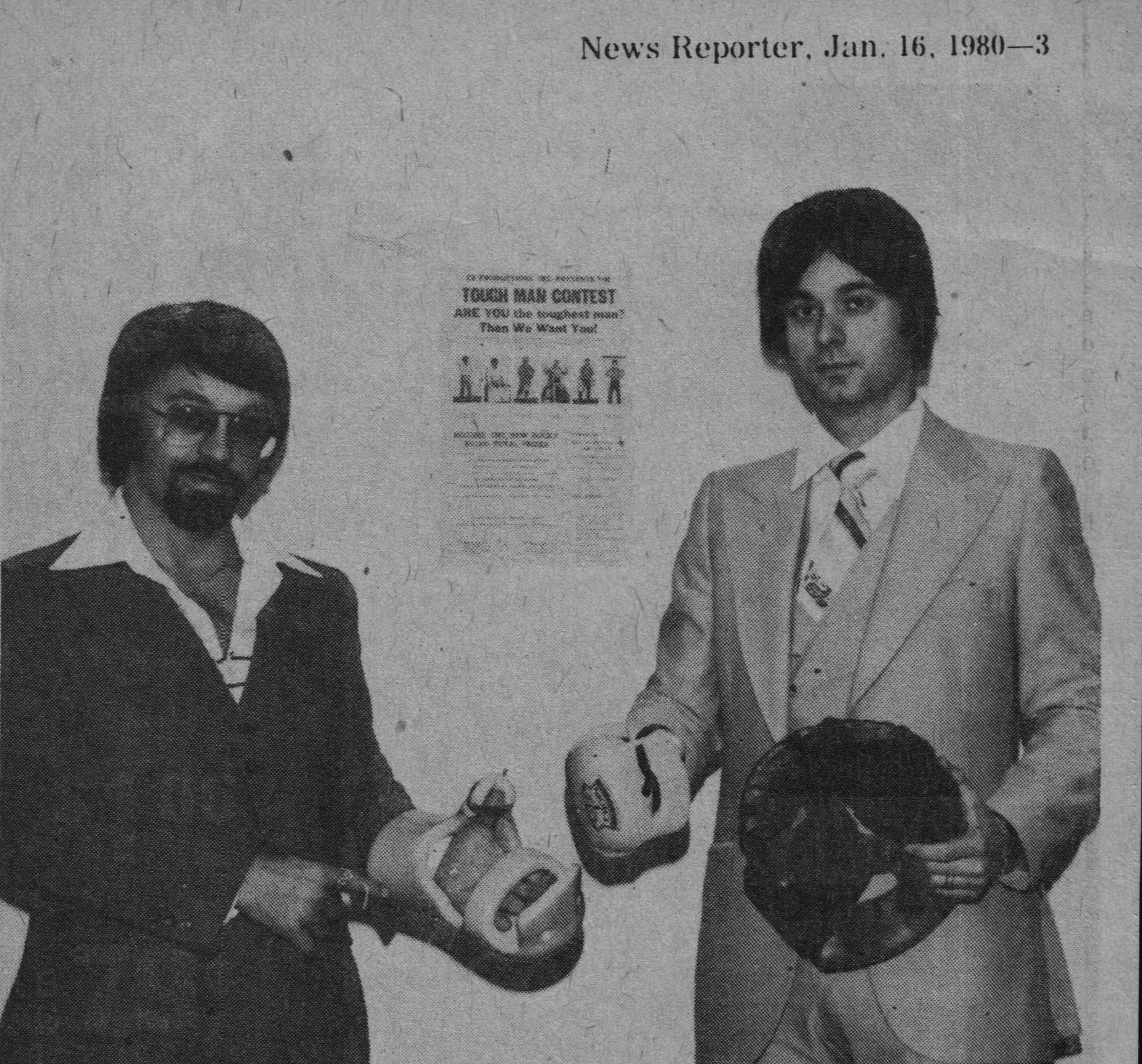 In 1987
the school organized the USA Karate Allegheny Mountain Championships, a qualifier for the USAKF National Championships. In 1992 the school was instrumental in bringing the USA Karate Junior Olympics to the University of Pittsburgh Field House. Shihan Viola hosted the event with George Anderson (President USA Karate). The USAKF was the national governing body for Karate in the United States (1985-1995), and member of the US Olympic Committee.
USA Karate Team Members Jack Bodell, Rich Sowash, Doug Selchan and Dustin Baldis began their training at the school. Bodell was the first black belt promoted by Shihan Viola and would go on to be a member of the United States Secret Service protecting President Jimmy Carter. He also served as a referee for CV Productions during the Tough Guy Contest (The first mixed martial arts company in America).  Bodell would open additional schools in the 1980s including West Newton, PA (School of Orthodox Shotokan Karate).  He instructed Selchan and Baldis before relocating south to Memphis, Tenn.  Selchan took over as head instructor for the dojo. Doug went on the win a Gold Medal the 1999 Pan-American Games  in the +80kg Kumite for the United States.  While in Tennessee, Bodell trained USA Karate Team Member Clay Morton.
Sensei Bill Viola Jr. was recognized as the only black belt triple-gold medalist at USA Karate's Jr. Olympics earning top honors in Kumite, Kata, and Kobudo. As a Junior his was a multiple time national champion and All-American Athlete. Master George Anderson asked Viola Jr. personally to be a member of USA Karate Team. He entered the Adult division in 1995 and earned at least one Gold Medal 1995-1999 each year making him a 5x USAKF National Champion before retiring.  In 1998 he was the only Adult Male to win triple gold (Kata, Kumite, -65kg Kumite).  Sensei Bill split his time competing in both Olympic-style USA Karate and Open Style NASKA/NBL events throughout his career.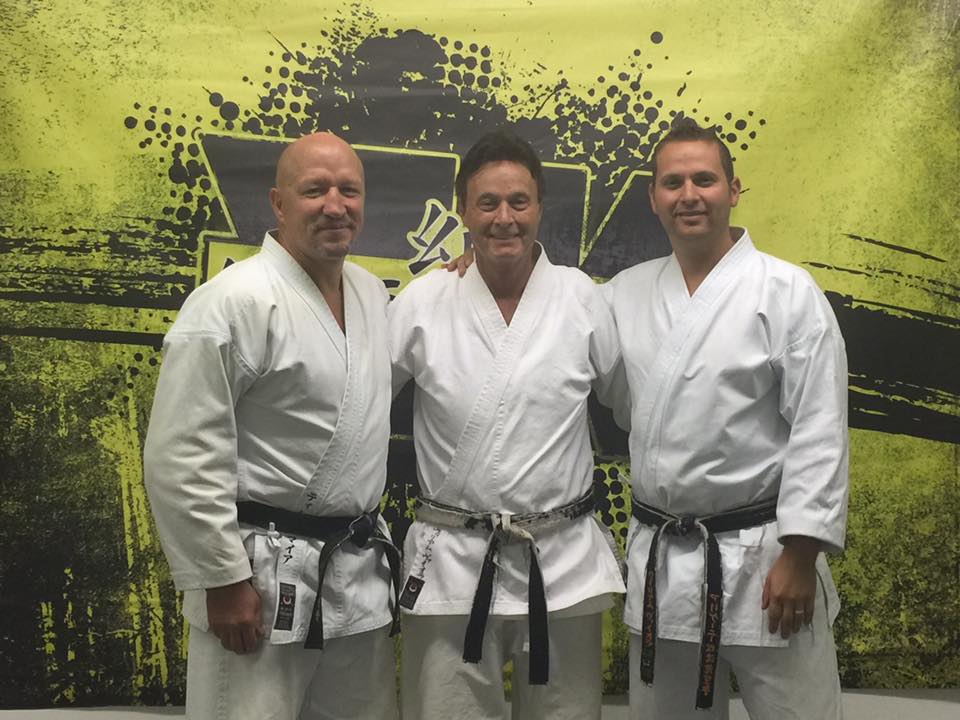 2003 The USA Karate Federation named William Viola as Man of the Year, and inducted him into the USA Karate Hall of Fame largely in part of his body of work at Allegheny Shotokan.
Allegheny Shotokan Karate is the only karate school in Pennsylvania Karate Rating Association history to win all seven grand championships at the Pittsburgh Karate Championships in 1996. Viola's son, Bill Viola won 8-consecutive black belt overall state titles (1992-1999) and was inducted into the PKRA Hall of Fame. In 1998 the school was honored by Arnold Schwarzenegger as the #1 Martial Arts Demo team in the United States of America.
Allegheny Shotokan has produced hundreds of regional, national, and international champions including titles from; Amateur Athletic Union (AAU), United States of America Karate Federation (USAKF), United States of American National Karate Federation (USANKF), National Black Belt League (NBL), Sport Karate International (SKI) North American Sport Karate Association (NASKA), and Police Athletic League (PAL) Pennsylvania Karate Rating Association (PKRA).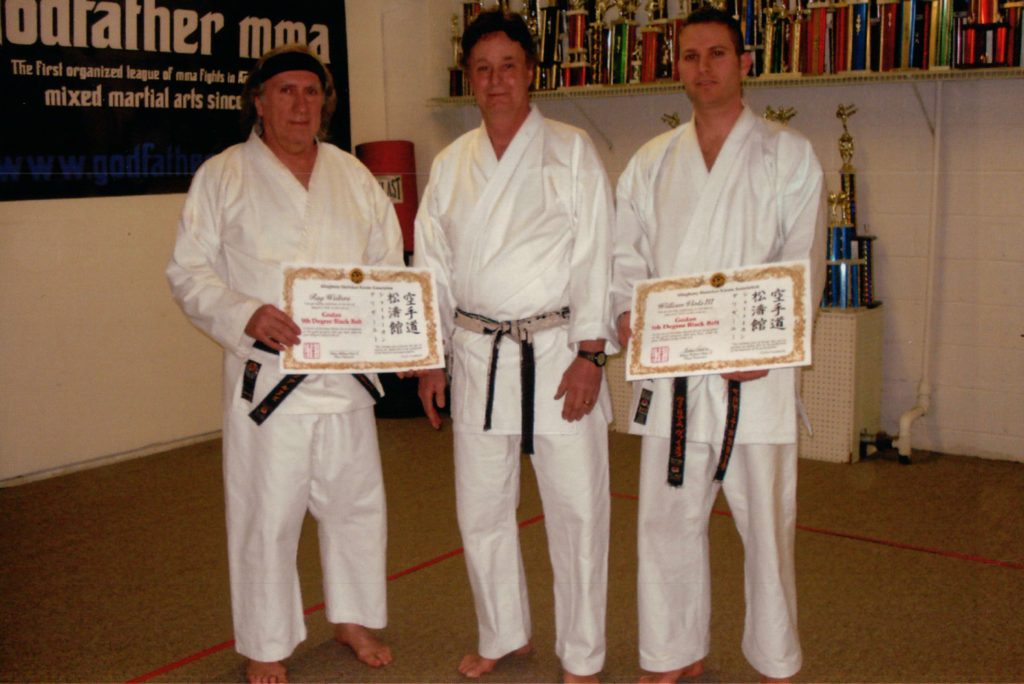 Modern Champions:
Allegheny Shotokan is the home of Team Kumite, an all-star travel team. The dojo is the most successful sport karate school in the Pittsburgh region producing the only NBL World Champions in the past decade including; 3x World Champion Terrance Tubio, 3x World Champion Alison Viola, most recently 2010 World Champion Dominic Leader.
In 2010 Allegheny Shotokan launched Norwin Ninjas, a specialized course designed to build self-confidence, instill respect, and teach discipline to children ages 4-7 years olds.
Viola Family
William Viola has had the opportunity to teach all five of his children Shotokan Karate; Bill Viola, Addie Viola, Jacque Viola, Alison Viola, and Joce Viola have all earned black belts and have served as instructors at the.
Notable Alumni:
Keith Bertoluzzi, The first karate student in Allegheny Shotokan Karate history. -1969 Co-worker of Sensei Viola at East Allegheny School District.
Jack Bodell, Former agent of the United States Secret Service charged with protecting President Jimmy Carter.
Art Timko, Department of Tobacco and Alcohol
Ray Walters, Senior Ranking Allegheny Shotokan Black Belt Instructor
Ray Adams, Longest running active student -since 1970.
Dave Jones, Recorded a TKO of Mike Murray in round 2 March 1980 in the first mixed martial arts competition in United States.
Rich Sowash, represented the United States at the 198 Pan American Junior Championships in San Jose, Costa Rica winning a bronze medal in WUKO Kata.
Doug Selchan began his training at Allegheny Shotokan and represented the United States at the 1999 Pan-American Games in Winnipeg, Manitoba, Canada winning a Gold Medal in 80+ Kilo Kumite.
Bill Viola USA Karate National Champion, Sport Karate International Champion, Founder of Kumite Classic Entertainment.
Addie Viola USA Karate National Champion.
Rocky Whatule Professional comedian and actor, Host of Hollywood Rockin' Wrap-up
Terrance Tubio 3x NBL World Champion
Billy Leader Team Kumite Captain, NBL World Games
Ali Viola 3x NBL World Champion Continuous Sparring: 2006 weight World Champion, 2008 Middleweight World Champion, 2009 Middleweight World Champion Buffalo, New York. 2010-present Division 1 Goal Keeper for Youngstown State University.
Dominic Leader 2010 NBL World Champion